Chamber Saddened by Loss of Clay Farrar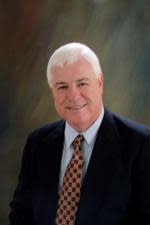 We are tremendously saddened to announce the passing of Clay Farrar.

Clay served as Chairman of the Greater Hot Springs Chamber of Commerce in 1988. Our community owes Clay a tremendous debt of gratitude as he was instrumental in passionately leading the charge to maintain the designation of Hot Springs National Park in 1985, when efforts were being made to downgrade it from a national park to federal reservation status.

Clay was an expert on the history of our community and all things Hot Springs. He produced a series of programs for Hot Springs National Park Rotary Club about the 100 years of history between the city and the club for the club's centennial anniversary in 2016-17, and he was a regular contributor to The Sentinel-Record about Hot Springs' largely glorious but sometimes infamous past. Clay also wrote a detailed account of the Chamber's 100+ year history for the Garland County Historical Society's annual publication, The Record, in 2019.

Most recently, he was passionate about trying to save the formerly Army Navy Hospital (also known as the HS Rehabilitation Center and lastly as ACTI). Clay spearheaded an effort to save the former hospital—where interestingly his parents first met many years ago—and had spent the past year and a half fighting for its preservation by enlisting a local committee via the Chamber as well as gathering numerous other advocates on the majestic building's behalf.

"Clay was an incredible source of inspiration and an amazing mentor to me, both in HSNP Rotary and with the Chamber", said Gary Troutman, President/CEO of the Greater Hot Springs Chamber of Commerce. "His love for his hometown was unprecedented as evidenced by his devotion to any project he lent his time to, and there were too many to count. He taught all who knew him who also shared a passion for Hot Springs and our community to "Think Big!".

He also recently rejoined the Fifty for the Future Board of Directors, an organization he helped to found several decades ago to get even more involved in the community and its progress after his retirement.

Our sincere condolences to out to Clay's wife Kathy and his family. Please remember them in your thoughts and prayers during this difficult time.